Trade Mania
Trade Mania: Test Purchase real estate in different cities, and make your company a fantastic success story in Trade Mania! Corner the real estate market as you master unique economic gameplay. Play through maps of actual megalopolises and feel like a real millionaire. Dominate the market and become a mogul in the world of Trade Mania!
Test Unique gameplay
Test Fantastic action
Test Corner the Real Estate market!
Download FREE for one hour or Buy Now for only $6.99!
System Requirements:
OS: Windows XP/Vista/8
CPU: 2.5 GHz
RAM: 1280 MB
DirectX: 8.0
HD: 116 MB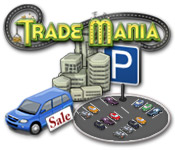 © 2007 - 2010, Big Fish Games, Inc.
Privacy Policy|Terms of Use | Powered by SGS v0.8